Welcome to Golden Touch Cleaning LLC
House & Office Cleaning in The Greater Atlanta, Georgia Area

"We Make Your Home or Office Shine Like Gold"
Proudly cleaning homes in Woodstock, Georgia and nearby towns since 2009, Golden Touch Cleaning LLC is the trusted and preferred provider of residential cleaning services in Woodstock and surrounding towns. We offer a wide range of cleaning services to keep your home clean and inviting, including dusting, vacuuming, mopping, kitchen cleaning, and bathroom cleaning.

Clean Again!
It's a welcome pleasure to come home after a long day to a clean house. Everything is bright and shiny, and the air is clean and fresh. What a delight!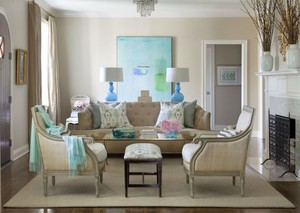 Naturally, a clean home is soon dirty again. It's a weekly chore to keep your beautiful Woodstock home clean and beautiful. Why not let Golden Touch Cleaning LLC do the cleaning for you?
Golden Touch Cleaning LLC's cleaning technicians are trained in efficient, thorough cleaning. We use the best tools for the job, like high powered vacuums, microfiber cloths, and safe, effective cleaning solutions.
Why spend your precious home time cleaning when you can be relaxing or enjoying family time? Call Golden Touch Cleaning LLC today!

Busy Schedule? No Problem!
Golden Touch Cleaning LLC is happy to clean your Woodstock home while you are out or while you are in. It's your preference, and we are happy to schedule cleaning times that are convenient for you.
Licensed and Bonded by American Family Insurance Company
License No.: 2013#140089
---
Call for a FREE Cleaning Quote
---
Call any time to discuss your Woodstock home cleaning needs.