House Cleaning & Office Cleaning
Serving the Greater Atlanta, Georgia Area
"We Make Your Home or Office Shine Like Gold"
Proudly cleaning homes in Woodstock, Georgia and nearby towns since 2009, Golden Touch Cleaning LLC is the trusted and preferred provider of residential cleaning services in Woodstock and surrounding towns. We offer a wide range of cleaning services to keep your home or commercial space clean and inviting, including:
House cleaning
Commercial cleaning - office cleaning / janitorial services
Move-in/move out cleaning
Closet organization
Window cleaning
Maid service
Construction cleanup
Floor cleaning/tile cleaning
Deep cleaning
Commercial Cleaning Special
15% Off First Two Cleanings
New Customers Only
expires 04/30/2023
Residential Cleaning Special
15% OFF House Cleaning
New Customers Only
expires 04/30/2023
---
Call for a FREE Quote
---
A Clean Home is A Happy Home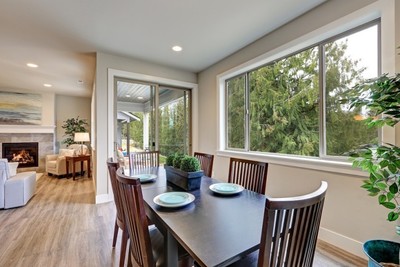 It's a welcome pleasure to come home after a long day to a clean house. Everything is bright and shiny, and the air is clean and fresh. But naturally, a clean home is soon dirty again. It's a weekly chore to keep your beautiful Woodstock home clean and beautiful, and your day-to-day schedule is probably busy enough. Why spend your time cleaning when you can be relaxing or enjoying time with family and friends?
Whether you're looking for weekly, bi-weekly or monthly maid service for your Woodstock area home, or looking for a detail-oriented Woodstock cleaner for deep cleaning services, call Golden Touch Cleaning LLC today! We are happy to clean your Woodstock area home while you are out or while you are in. It's your preference, and we are happy to schedule cleaning times that are convenient for you.
Professional Commercial Cleaning Services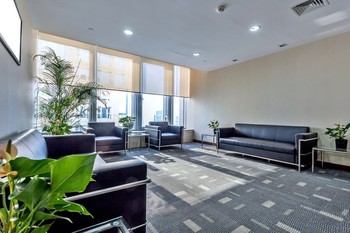 As the Woodstock area's preferred residential cleaning company, Golden Touch Cleaning LLC not only cleans your home, but has earned a trusted reputation among commercial facilities as well.
Whether you're looking for a one-time office cleaning in Woodstock, or prefer ongoing janitorial services for your Woodstock area business, the professional team at Golden Touch Cleaning LLC are focused on providing the quality cleaning that your business deserves. Give us a call at (678) 534-7314 to find more details on the specific service you'd like.
Are you concerned about the presence of germs in your home or the spread of viruses in your Woodstock office, church, school or public building? The disinfection team at Golden Touch Cleaning LLC is ready to respond. All surfaces are treated with EPA recommended products that kill 99.9% of all viruses and bacteria. Keep your employees and loved ones safe and healthy.
---
Call for a FREE Quote
---
Licensed & Bonded by American Family Insurance Company
License No.: 2013#140089