Closet Organization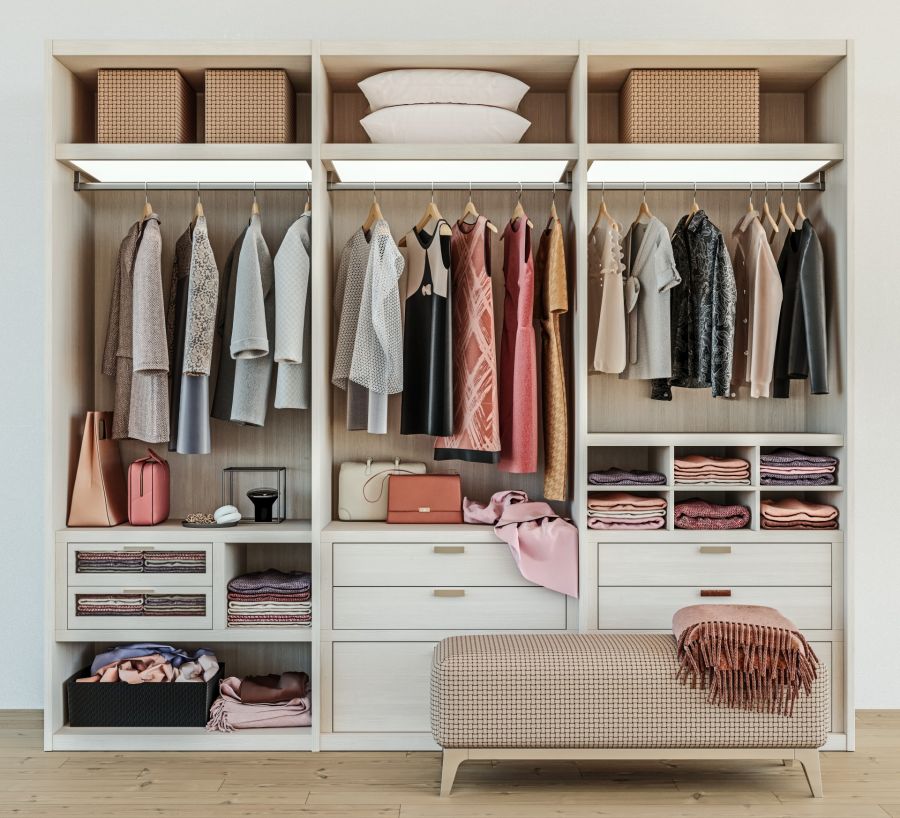 Wouldn't it be nice if you were always able to find what you're looking for? Once your closet begins to clutter and get messy, it becomes increasingly difficult to maintain. Quickly finding your shoes, an outfit or an accessory you are in search of becomes a frustrating and a time consuming task. No matter the size of your closet, there is always room for improvement. Golden Touch Cleaning LLC will get your closet back to the functional space it once was in no time!
---
Call for a FREE Quote
---
Proper Organization for Your Closet
Since 2009, Golden Touch Cleaning LLC has been a trusted house cleaning company to provide closet organization. Our exemplary attention to detail and organization skills help us stand out among the competition when it comes to getting closets organized. Whether you are looking for a quick closet make-over once a month, or prefer to have your closet fully re-organized twice per year like during Spring or Fall, Golden Touch Cleaning LLC has the closet organization skills to maximize your space and clean the clutter!
Efficient Closet Organizing by Golden Touch Cleaning LLC
Do you need your bedroom closet organized? Has your front entry closet become a "catch-all" to clutter? Are your kids cleaning up their bedroom by throwing everything into the closet? Golden Touch Cleaning LLC offers flexible scheduling and will work around you to come get your closets back in an organized fashion. Our team of skilled organizers will arrange your items by color, shape, importance - you tell us! Our closet organization service is designed by your because it's to make your life easier. Let Golden Touch Cleaning LLC take the stress off of your shoulders and call (678) 534-7314 to organize your closet today!
---
Call for Fast FREE Quote
---